Affordable Lake George
Vacation Homes & Townhouse Ownership
Affordable Lake George Vacation Homes & Townhouse Ownership
Top 5 Reasons to Own Waterfront
Lake George Vacation Homes at The Lodges at Cresthaven
Strengthen Family Bonds – Invest in Memories
Pass it on – Our lodges in Lake George allow you to Create Your Own Legacy
Trust The Best – The World's Vacation Ownership Leader
Enjoy Flexibility – Travel the World At Your Own Pace
Add Fun To Your Funds – Get More From Your Vacation Dollars
Lake George Vacation Home Ownership has its privileges:
Deeded lakefront property
Pass your investment on to future generations
Prime waterfront location of the townhouse right on Lake George
Affordable pricing
Hassle-free ownership
Flexibility
Guaranteed family vacations
Ownership of our lodges in Lake George includes membership with RCI, providing access to over 3500 resorts in over 100 countries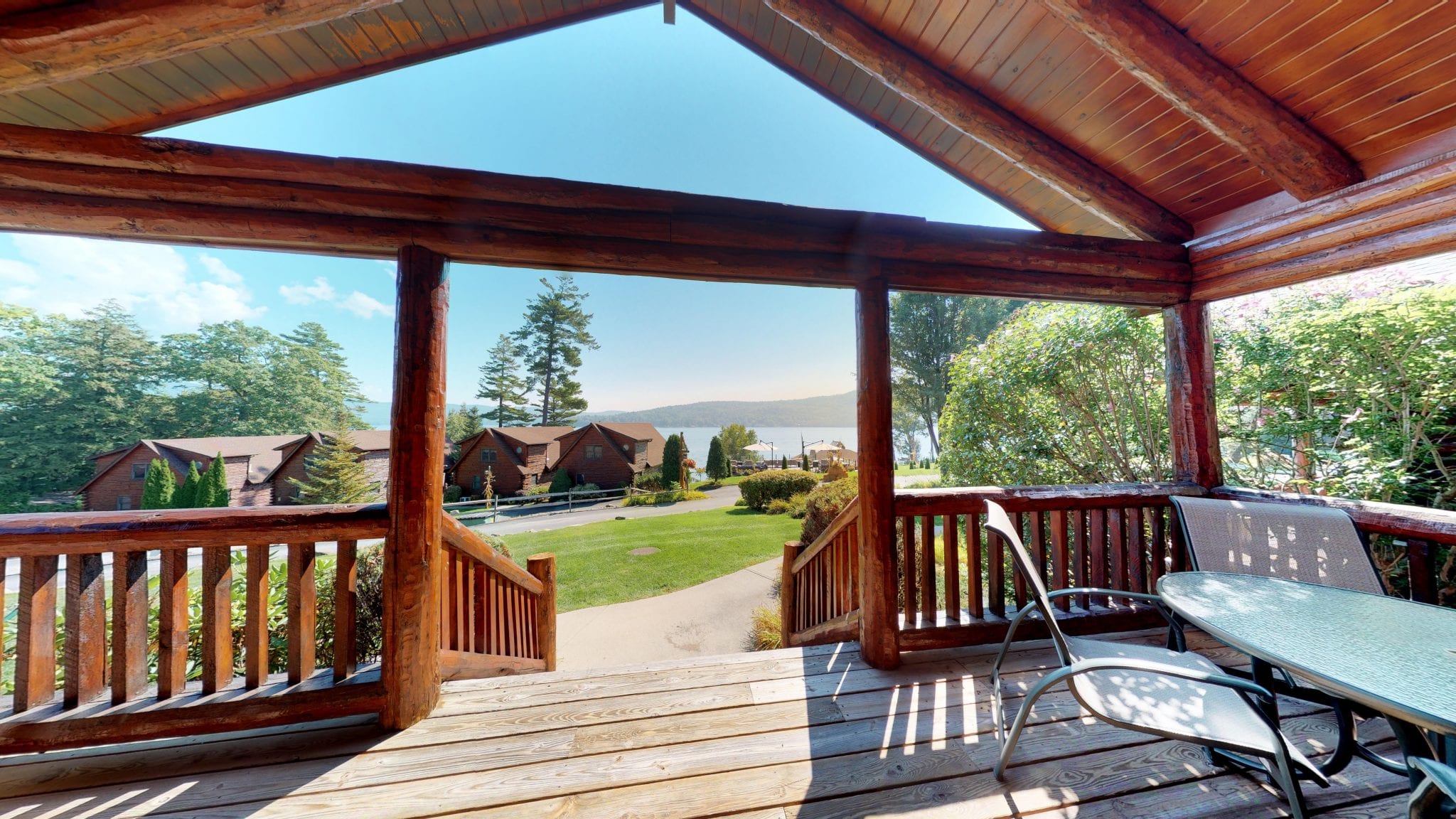 Lake George vacation homes at The Lodges
There are many reasons for purchasing Lake George vacation homes at The Lodges, and now is a great time to contact us for more ownership information. These luxurious Adirondack lodges won't be available forever, so plan your trip to our Lake George resort today to see for yourself. We look forward to your visit to showcase our stunning location, beautiful Adirondack lodges, and the entire Adirondack region.
The purchase of Lake George vacation homes, townhouses or property represents a tremendous financial investment. The Adirondack lodges at Cresthaven offer an opportunity to own your own Lake George vacation home through the benefits of shared or fractional ownership. Purchasing one of our Lake George townhouses gives you a property deed and title… for guaranteed vacations on the lake each year… forever! Adirondack lodge owners pay for the time they use. Ownership at our Lake George resort will enhance your vacation lifestyle, as you enjoy your very own spacious, custom-built, beautifully decorated Adirondack townhome.
The Lodges at Cresthaven are your opportunity to own a share of a luxury waterfront Lake George vacation homeproperty for a fraction of the cost of owning a second home. Our Adirondack lodges provide the kind of space you need to relax in comfort and style. There is room to stretch. The living and dining rooms of the townhouses have been planned to provide gracious space for you and your family. Best of all, our Lake George vacation homes include modern amenities such as central heat and air conditioning, a fully equipped kitchen, TVs and complete entertainment centers, making this a true home away from home. Our Lake George resort lodges have two bedrooms, two full bathrooms and a queen size sleeper sofa, offering bedding for six. We paid attention to detail, to quality and comfort. Private balconies provide breathtaking views of the lake, sky and Adirondack Mountains.